With a provision to provide exceptionally high quality dental services to people of Pakistan and especially Lahore, Dr. Asim Riaz (BDS, RDS, FCPS (Pak), M.Orth RCSEd (UK), C-Orth, C-Implant, CHPE (Pak) established Oradent Clinic in Gulberg II Lahore, Pakistan in 2011. 
Now expanded into a center of dental services, our team of dentists utilize the most recent dental innovation to offer incredible and quality dental treatments to our patients in a comfortable and sterile environment.
As General Dental Practitioners, we believe that prevention is the foundation to good oral health. We pride ourselves on educating our patients so they are empowered with the knowledge and skills to care for their dental health and general wellbeing.  Our highly experienced team will advise you on the best approach or treatment, to help you achieve and maintain a healthy mouth. Our approach to dental treatment is always as conservative and minimally invasive as possible.
Our team of competent and top specialist clinicans like Cosmetic Dentist, Pediatric Dentist, Orthodontist, Endodontist, Oral and Maxillofacial Surgeon, Emergency Dentist, Implantologist and Prosthodontist  will look after all your dental needs and help you improve and maintain your oral health.
To remain committed to excellence in our dental services to people of Pakistan and help them achieve and maintain highest level of oral health and reduce the burden of oral diseases in the country.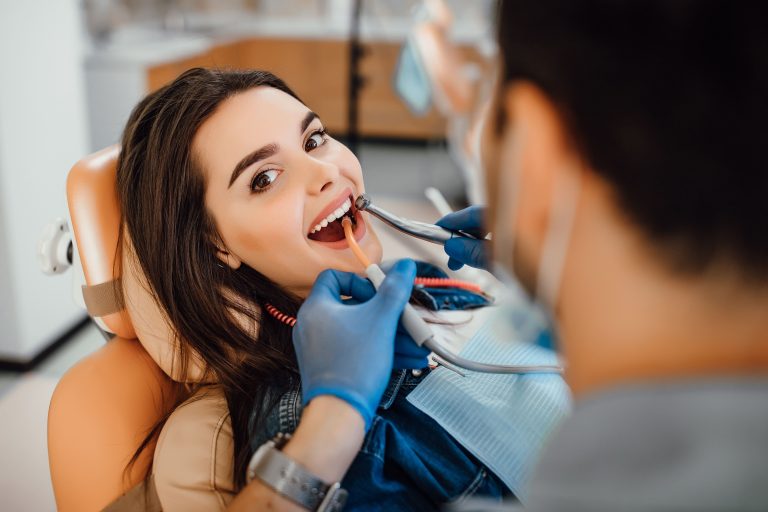 To provide our patients with a unique and comfortable dental experience in a sterile environment that will promote a health lifelong relationship built on mutual trust and high quality patient care.
From Concept to Creation, We are Committed to Brighten Your Smile!
 We're a team of caring dental professionals awaits to offer a spectrum of general, cosmetic, restorative, oral surgeries and emergency dental checkup – all conveniently available in one place. Browse our services to know what we offer!
Proficiency defines our dental clinic—delivering exceptional care from skilled professionals.
Advanced technology, exceptional care – our dental clinic's winning combination for your oral health.
At Oradent, Cleanliness sets the standard, ensuring a safe and hygienic environment for your peace of mind.
With compassion at the core, our dental clinic provides a caring and comforting experience for every patient.
Your Oral health matters to us. Book your appointment today to get a healthier smile.